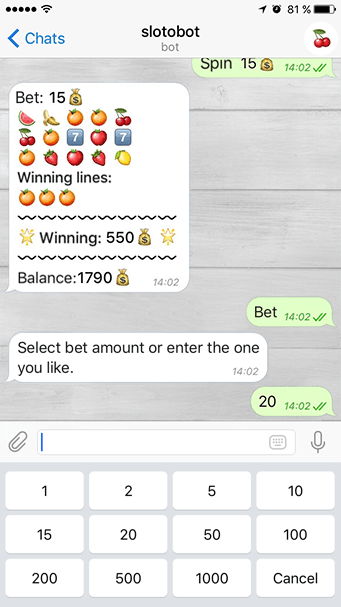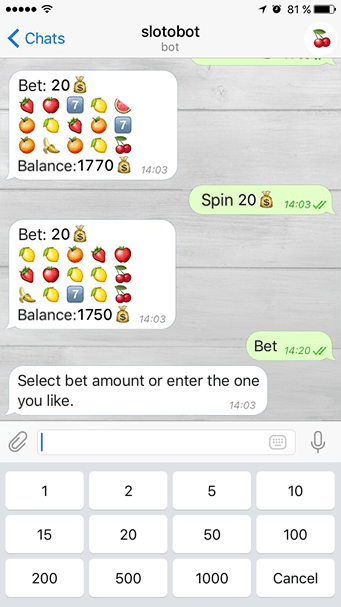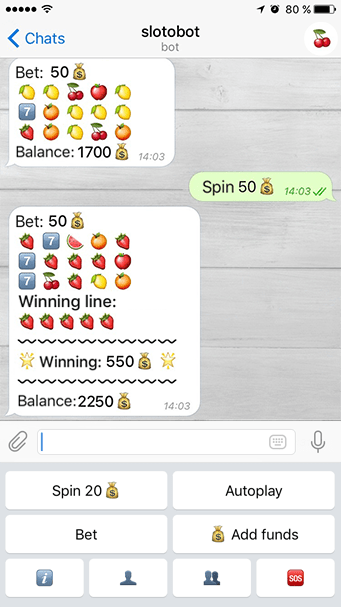 Slotobot is a classic slot machine. Each spin rolls a new lineup of emojies, and if players spin a winning combination they win a prize.
Choose where to play: at home, in line or while travelling. 
You don't need to download a new app. Just play in messenger!
@slotobot can work even with a bad internet connection and saves battery. 
Stay online and get everyday bonuses. 
Play with your friends: you get a bonus for each player you invite!
Hop on the game and try something new today!